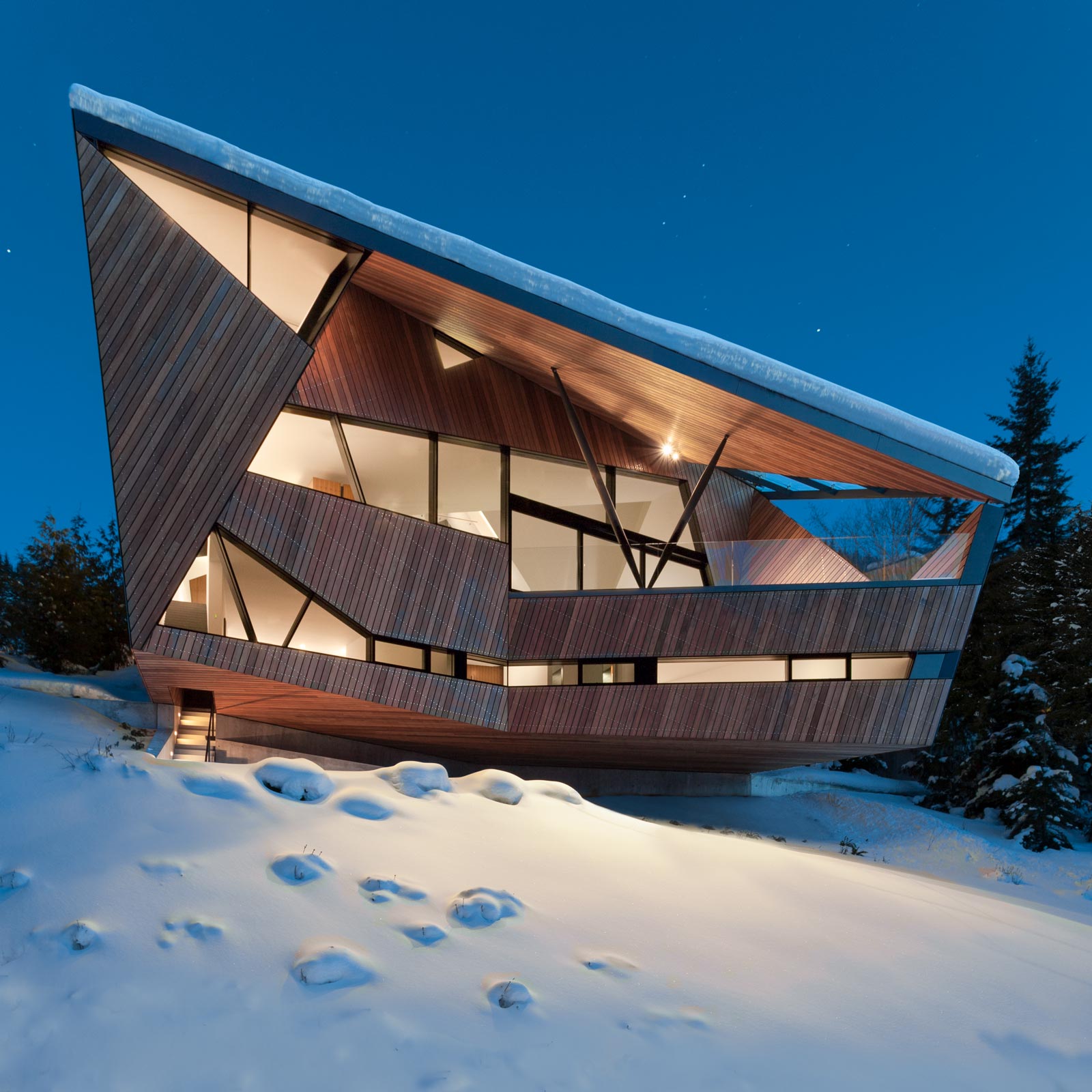 Hadaway House
This one-of-a-kind private residence, perched on a mountain slope between craggy boulders with panoramic views over Whistler, presented a particular structural challenge due to the relatively long spans and intricate geometry, in combination with the very high mountain snow loads. Structural steel was specifically used to frame the roof over the exterior terrace area overlooking the valley to achieve thin profiles despite massive loading requirements.
Concrete slabs and walls enclose the ground floor of the house, and provide thermal insulation from the extremes of the Canadian climate, while the upper levels are constructed from a hybrid steel and engineered wood framing, with light frame timber infill.
By angling the roof pitch, snow is shed away from the building to avoid large drift build-up. Structural steel could then be used to frame the roof over the exterior terraces to achieve a thin edge profile despite the onerous loading requirements. Large lateral forces caused by the high gravity loads bearing on inclined supporting elements presented a particular challenge. 3D coordination between our office and the architect was necessary to ensure that all structural elements could be accommodated within the prescribed planes and volumes of the walls and roof.
Location

Whistler, BC, CAN

First Nation Location Name

Sḵwiḵw

Completion Date

2013

Typology

Residential

Architect

Patkau Architects

Awards

2008 – Canadian Architect Award of Excellence

2008 - Canadian Architect Magazine Design Award